Daikokuya Supermarket
Open until 11pm every night. 10% off everything every Monday. Good selection of obento, bread, fruit, snacks, alcohol.

---
Sato Restaurant (Chain)
Sato is an all-you-can-eat Shabu-Shabu restaurant at a reasonable cost. Shabu-Shabu is a Japanese hot pot dish in which you dip thin-sliced meat and vegetables in a hot soup at your table. All you can eat for about Y2,500 each person, which includes unlimited shabu shabu, sashimi, tempura, noodles, salads, desserts, and many kinds of side dishes. Make sure you are hungry!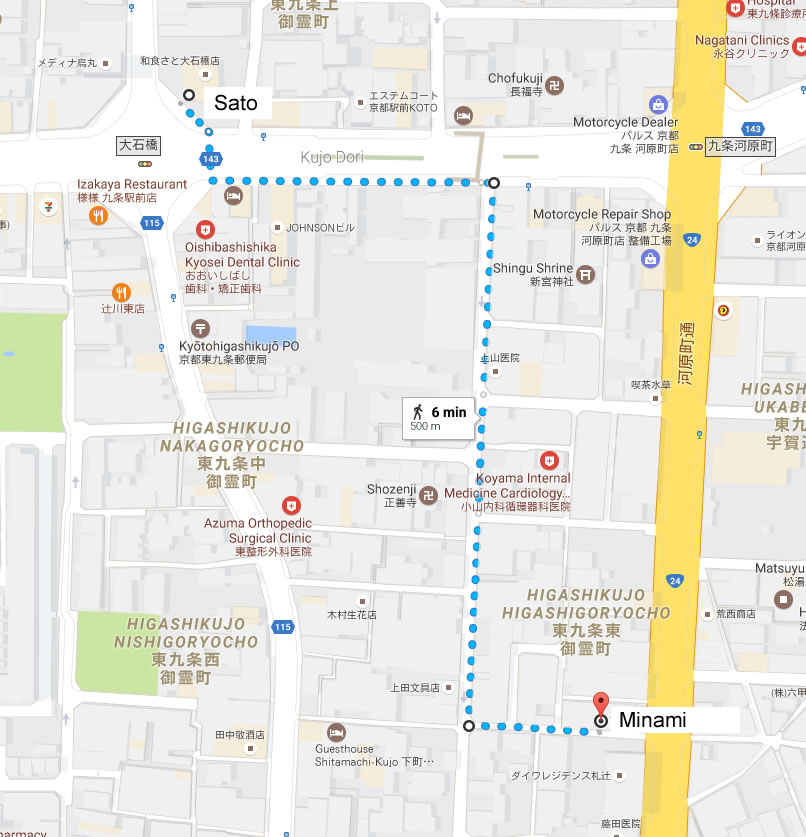 ---
TSUJIKAWA HIGASHITEN restaurant
An old local restaurant. Not exactly Japanese but Japanized western food restaurant. Mostly meat dishes but also fish fries and shrimp fries. About 5 min walk: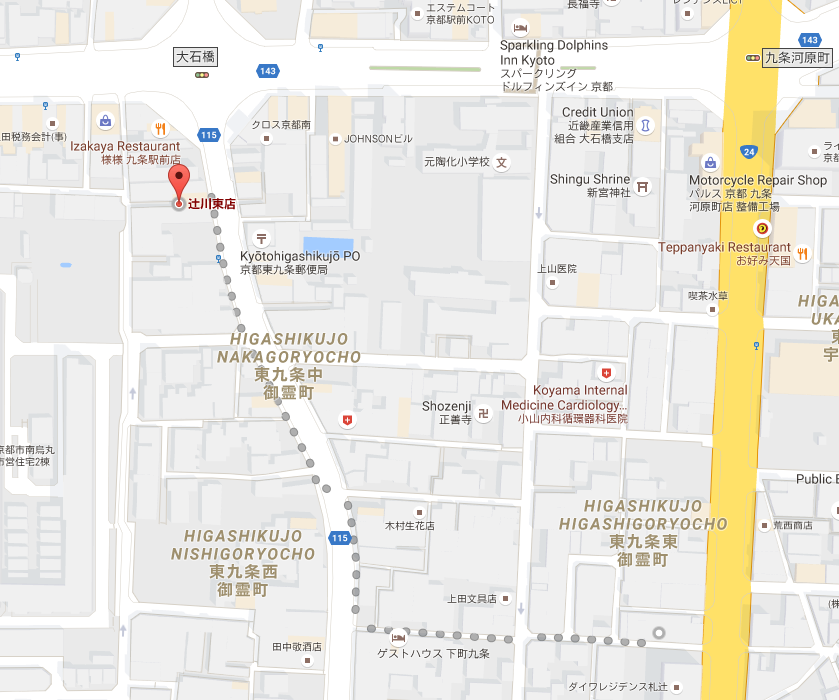 ---
SHINKAWA/Chanko nabe restaurant
:
Former Sumo wrestler opened this place to introduce sumo wrestler hot pot. Big pot of meat and vegetables. Good and healthy! The atmosphere is very Japanese, and very friendly. Although there is no English menu, you can order "chanko nabe" and they will understand. There are lots of side dishes you can order too such as sashimi, tofu, noodles, salad etc.
My guests often use this restaurant and always say they had a great time. Also the owner and staff know me and they can ring me anytime if you are having problem ordering etc : )
Please contact me and I can make a reservation for you. For large pot that is cooked at your table costs about Y2,200 per person. It takes about 5min to walk from the house.
Their website:
www.shinkawa-nabe.com
---
Kyoto Tower
Kyoto Tower has just renewed their food court in the basement (B1) which provide lots of stalls providing local tastes and souvenir shopping area on first floor (1F). The view from the top is good too : ) For your information:
https://www.kyoto-tower-sando.jp/en/
---